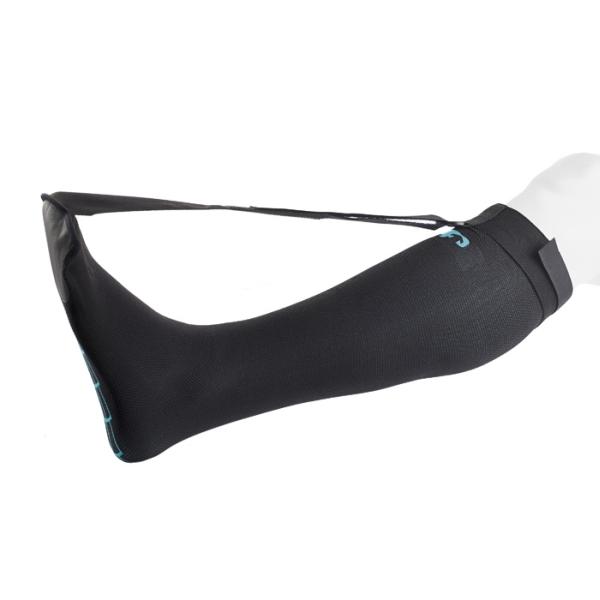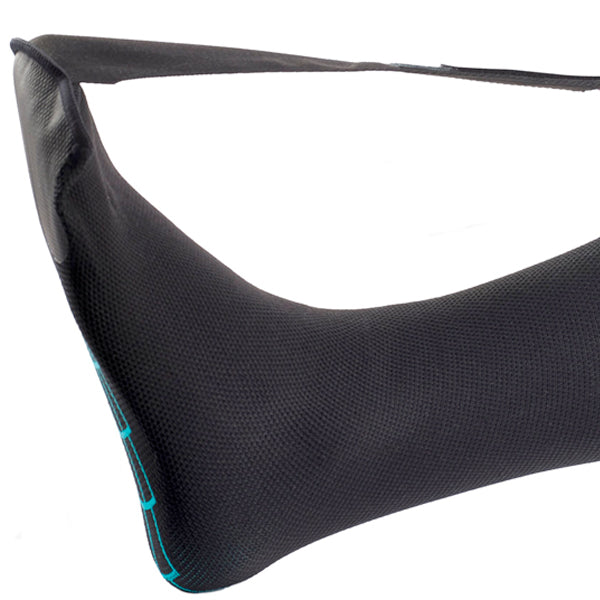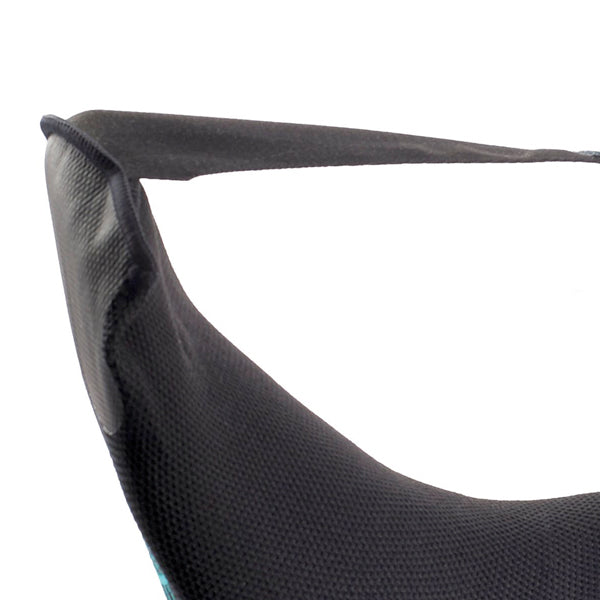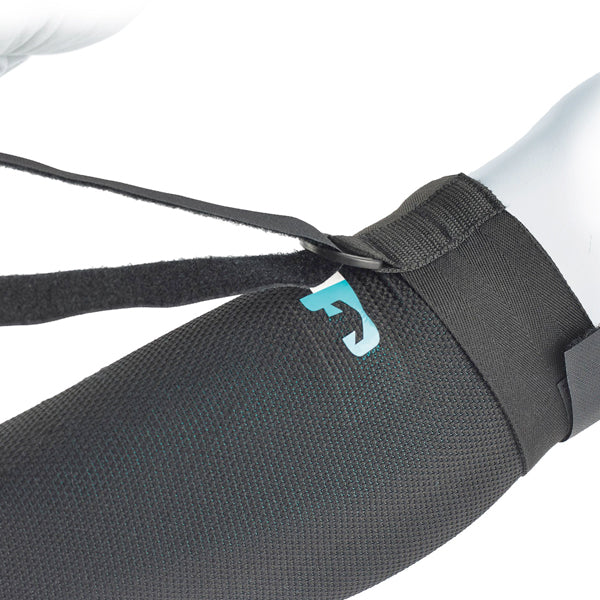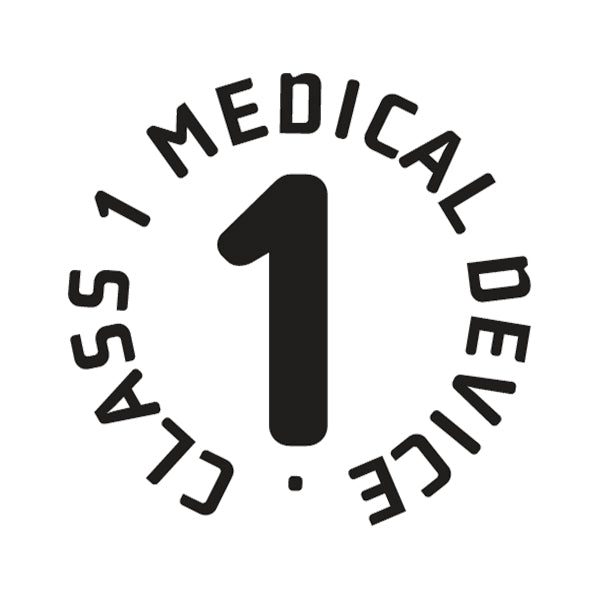 What is the Plantar Fasciitis Sock suitable for?
It is very effective for treating heal pain from Plantar fasciitis. Other uses include helping to stretch tight calf muscles and treat Achilles tendonitis.
How does the Plantar Fasciitis Sock work?
The Plantar fasciitis sock when worn overnight helps prevent the plantar fascia and calf muscle from tightening up. So, when you walk the following day the fascia does not pull as hard at the point of attachment to the heel. As a result, you have less inflammation, degeneration, and pain.
You don't need to wear it all night to begin with. Start with a couple of hours and build up gradually if you find it easier.
Instructions
Place the Plantar fasciitis sock over your foot and pull up towards the knee.  Ensure it fits smoothly with no wrinkles. The D-ring goes to the front.  Gather any slack around the ankle.

Fasten the upper Velcro strap lightly round the leg below the knee. Fasten the strap through the D-ring, and tension so the toes are just off the floor when the foot is flat on the floor.  Do not over-tighten (dorsi-flex) your foot as this leads to discomfort overnight.

Often when you begin to wear the Plantar fascia sock it may become uncomfortable during the night, especially if your foot is very tight. If this is the case then remove it and gradually increase wearing time.
Plantar Fasciitis Sock vs Night Splint
The UPMedical Plantar fasciitis sock is more comfortable to sleep in than a Plantar fasciitis night splint. It is less bulky which allows you to move in bed more easily. The tailored design minimises bunching. This makes it easier to wear for longer.
Treating Plantar Fasciitis
Chronic PF is very stubborn to treat. You need to employ a variety of approaches including cold therapy, stretching exercises and correct footwear.
View all our products for Plantar Fasciitis - click here.