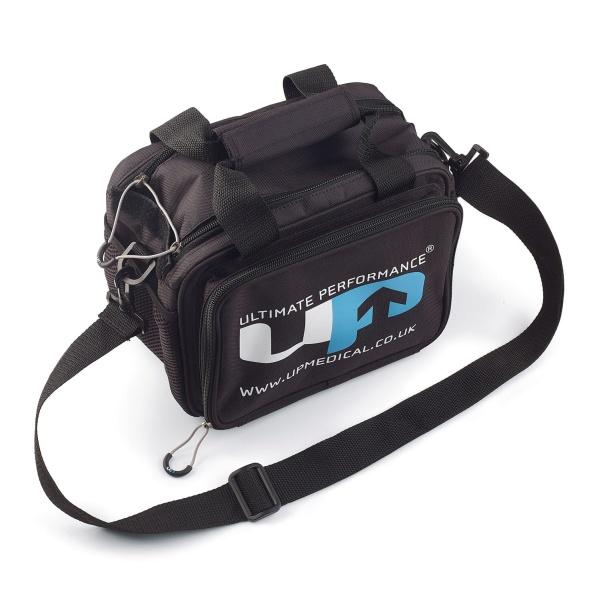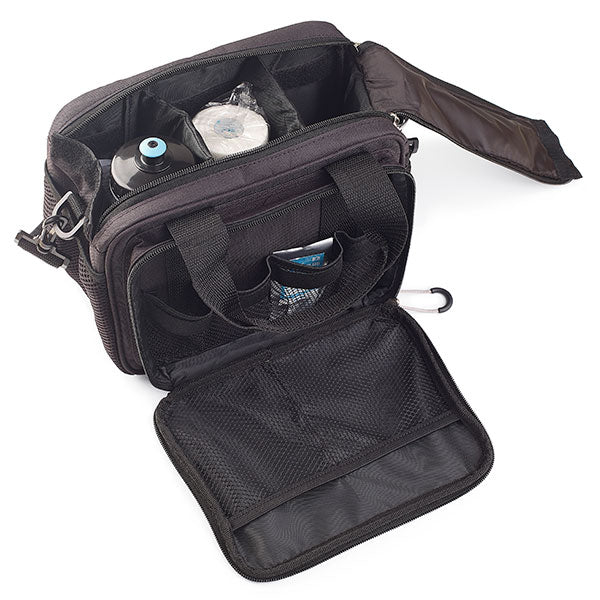 The shoulder strap is fully adjustable and can even be removed if you prefer to use just the hand straps.
Sport Medical Bag Storage
The bag has the following compartments:
One main compartment
A zipped side pocket
A fold down side pocket
Two mesh pouches on either end
The main compartment has a double zip and Velcro closure. This provides a wide top opening that has a large finger loop attached to the zip. You can open the bag and access it's contents quickly and easily.
Main compartment
Within the main pocket of the Sport Medical Bag there are adjustable organisational dividers that fasten with a Velcro attachment. This gives you control over the internal space allowing you to store items that you want for your team.
Side pockets
On one side of the bag there is a zipped pocket which is perfect for small essentials. On the other side is a fold down pocket with elasticated mesh organisational dividers.
The mesh allows you to see the contents of the pocket quickly whilst the elastic tops keep everything safe and secure. The zip closure covers 3 sides of the pocket and once opened the side folds down easily.
On both ends of the bag we've included a stretch mesh pouch with elastic top. The fabric helps to keep your items in place when you're on the move.
Note: Sold as an empty bag. First aid supplies not included.